SET3 - GM Expert Witness and GCME Vol 1 & Vol 2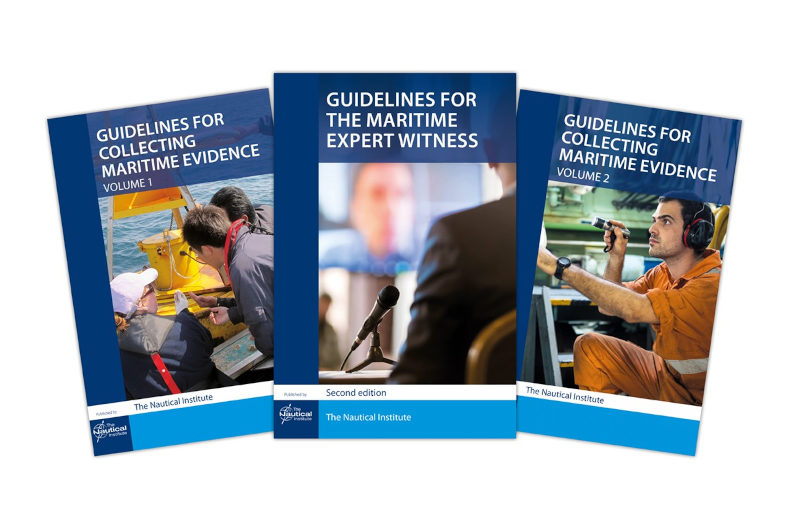 Price for non-members: £152.00
Price for members: £106.40
Code: 0404
ISBN: 978 1 906915 93 3
Release year: 2022
Weight: 900 grams

In this set you get three books:
The two volumes of the Collecting Maritime Evidence series provide vital guidance on how to respond after an incident, when many investigating bodies are likely to be competing for the Master's attention. Acknowledged experts in their various fields explain in clear language the evidence needed, how it should be preserved and how it will be used.
The books highlight the primacy of electronic evidence. Its advantage, notes Admiralty Judge Mr Justice Teare, is that "electronic or digital records cannot lie or have faulty or imperfect recollection of what happened. They will be the best evidence of what has happened.
Volume 1 considers the Master's responsibilities and the preservation of evidence, arbitration and the no-blame approach to safety investigations Other chapters consider the subject from the standpoint of P&I, the lawyer, surveyor and marines claims broker. The second volume adds the perspectives of the naval architect, average adjuster and judge, along with those investigating agricultural produce issues, fires and machinery failure. Volume 2 also goes into more detail about the recovery and preservation of electronic evidence and the way it can be used to create a visual reconstruction of an incident.
The third book in the set is Guidelines for the Maritime Expert Witness. This provides invaluable assistance and advice to those who are new to giving expert evidence and serves as a timely reminder to seasoned hands. With a Foreword by Sir Julian Flaux PC QC, Chancellor of the High Court, this book continues the themes developed in the NI's popular Guidelines for Collecting Maritime Evidence Volumes 1 and 2, by following the dispute resolution process to its conclusion, either in court or in an arbitration or mediation hearing.