World Maritime Day Celebration & Seminar 2023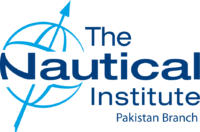 Keeping its tradition of celebrating the WORLD MARITIME DAY, since more than three decades, The Nautical Institute – Pakistan in collaboration with:
The Institute of Chartered Shipbrokers, Pakistan
The Chartered Institute of Logistics & Transport, Pakistan Territory
The Pakistan Merchant Navy Officers' Association
Under the main sponsorships of:-
Karachi Port Trust
Port Qasim Authority
Pakistan National Shipping Corporation
Gwadar Port Authority
"M" International Group
The WORLD MARITIME DAY CONFERENCE AND CELEBRATIONS offers good networking and informative subjects covering full sphere of shipping and maritime sectors including ship agency, crewing, consultancy, ship and project finance and the IT solutions meeting the needs of today and requirements of tomorrow.
International and local speakers will introduce their paper on the theme of WMD 23
Indeed the captioned event will provide good 360 degree commitments of the IMO, with special reference to MARPOL at 50.
Agenda:
0930 Hrs – 1100 Hrs Inaugural Session followed by Hi-Tea
1130 Hrs – 1330 Hrs Technical session – I
1330 Hrs – 1430 Hrs Lunch & Prayer break
1430 Hrs – 1630 Hrs Technical session – II
2030 Hrs – 2300 Hrs Closing session followed by Dinner
Venue: Grand Ballroom, Pearl Continental Hotel, Karachi, Pakistan
Please register as soon as possible!
The Nautical Institute Pakistan
"Mariners Fairway" 43 Timber Pond, Keamari
Karachi - 75620,
Tel: PABX: +9221 3285 8050 to 32858053
E-mail: ajmal@mintship.com
Tel: +92 21 3285 8061, (Off. Direct 24 hours) Mob: +92 321 9211118