The Nautical Institute's Developing Maritime Professionals Conference and AGM
Join The Nautical Institute in the heart of one of Europe's busiest ports on board historic cargo ship MS Bleichen for our conference 'Developing Maritime Professionals', exploring how mariners can be best equipped to face the challenges and opportunities of the future. New technology, new ways of working, new ship and engine design and new ways of learning are all on the agenda.
As one of the largest and most technically advanced ports in Europe, with operations ranging from containers to cruise, strong links with the hinterland and a well-developed shipbuilding centre, Hamburg is a fitting place to explore how we can prepare seafarers and shoreside staff to work for the changes that are coming as the shipping industry pivots to a more sustai nable and environmentally friendly future – and a future that will require both the maintenance of old skills and the development of new ones.
The conference is held in association with the Institute's 2023 AGM, marking the launch of the Nautical Institute's Germany branch in 2022. The Nautical Institute Germany Branch is open to all seafarers and maritime professionals from across Germany and the northern coast - from Emden to Greifswald.
Conference Programme:

Conference Programme
Suggested hotel accommodation:
https://www.incorporatevenues.com/public/b/4026/
*We advise you to check other booking websites too.
Sponsorship
We are excited to share that we are currently seeking sponsors for our upcoming events, please take a look the our Sponsorship Brochure:

Sponsorship Brochure
Platinum Sponsors: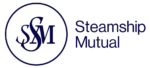 Gold Sponsors:



Pine Sponsors:


Supporting Organisations: