The 28th Maritime HR & Crew Management Summit

ACI's 28th Maritime HR & Crew Management Summit will be hosted between 19 and 20 October in London, UK.
Crew well-being will be at the heart of the conference this year, outlining the impacts of recent global events within the industry and how the lives of crew members and their families have been affected.
The conference will also welcome key topics surrounding various developments within Maritime HR, such as changes in regulations and policies, advancements in technology, and the strategies required for promoting and retaining a multicultural crew.
The two days will bring together various key industry stakeholders, including shipowners, ship managers, associated solution providers, maritime technology providers, consultants, cross-cultural experts, and many others...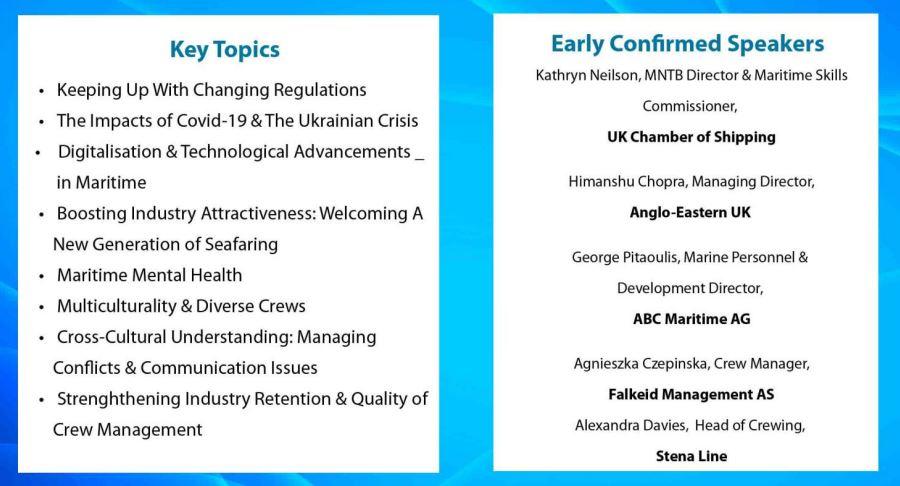 Click the link for more details: https://www.wplgroup.com/aci/event/maritime-hr-crew-management-europe/
NI Member? Log in to view the event details below and claim your 15% discount today.
The Nautical Institute is a proud partner of this event.