Baltic Branch Launch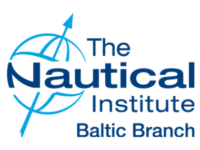 It is with great pleasure that we invite you to the opening event of the Baltic Branch of The Nautical Institute - "Baltic Breeze'' in Riga, Latvia. This event promises to be a grand affair attended by maritime professionals from across the region including Estonia, Finland, Latvia, and Lithuania.
We are excited to welcome you on 8 June 2023, from 13:00 to 17:00 EEST at the Museum of the History of Riga and Navigation, Palasta iela 4, Riga, Latvia.
Please note that due to limited space, registration is required through the following link: [registration link]. We encourage you to register as soon as possible to secure your spot.
We are looking forward to your presence at this important occasion.
Sincerely Yours, Team of Baltic Branch of The Nautical Institute.
Nearby accommodation options:
Radisson Blu Daugava Hotel, Riga (15 minutes walk)
Hilton Garden Inn Riga Old Town (5 minutes walk)