Who's Navigating: Seafaring is not besting others, rather, it's relating with them
Seafarer Yrhen Bernard Sabanal Balinis, AMNI, discusses his career, his aspirations for the future and why it is so important to be part of a strong community at sea
What career path led you to your current role?
I am a seafarer by profession with a Bachelor's of Science degree in Marine Transportation from Mariners' Legazpi in Legazpi City, Philippines.
What do you like best about working at sea?
Many would probably answer seeing different sunsets, travelling the world for free, earning dollars… and although those are all great perks of seafaring, what strikes me most is the humanity present in an iron-clad floating community. The crews and officers with whom I have sailed have supported me, motivated me and even tolerated my mishaps!
Where do you see yourself in five years? Ten?
I envision that I will still be advocating for a fairer future for seafarers, supporting the cadets and junior personnel in their career progression, be it onboard or ashore. Professionally speaking, I am aiming to be a Captain within that timeframe (and may that happen by God's grace). I have seen a few 30- or 25-year-olds who have already sailed as chief officers and Masters. They have successfully broken the age barrier and shrugged off the archaic misconception: "but you're still too young to lead"! However, make no mistake, they are not supposed to be the outliers; they should be the norm.
How can experienced navigators help those coming up behind them improve on their knowledge and skills?
For officers, allow your junior personnel to take rounds with you: have them join your monthly safety maintenance meetings,assign them tasks like updating crew lists, plotting the NAVAREAs, preparing arrival reports etc., all within your supervision. These may be small responsibilities but it gives them a sense of accountability that somebody views them as being capable of more than their current rank. That they can be – and do – more.
For crew, do not frown upon junior personnel speaking their mind. They may have new and unexplored ideas which may just solve a critical problem. They are not your competition. Seafaring is not besting others, rather, it's relating with them.
What kind of shore-based training and resources do you find most helpful in your work?
I am an avid learner. The rise of online courses brings a bounty of opportunities for me to widen my skills base. The Nautical Institute regularly conducts free-to-attend webinars for the public. Every session discusses modern maritime technical knowledge with experts in the field. The NI also offers its members exclusive free online courses, and highly in-demand short courses (such as Casualty Management, Blockchain for Maritime Professionals, among others). As the maritime industry gears towards modernisation and digitisation, why would I want to be left behind?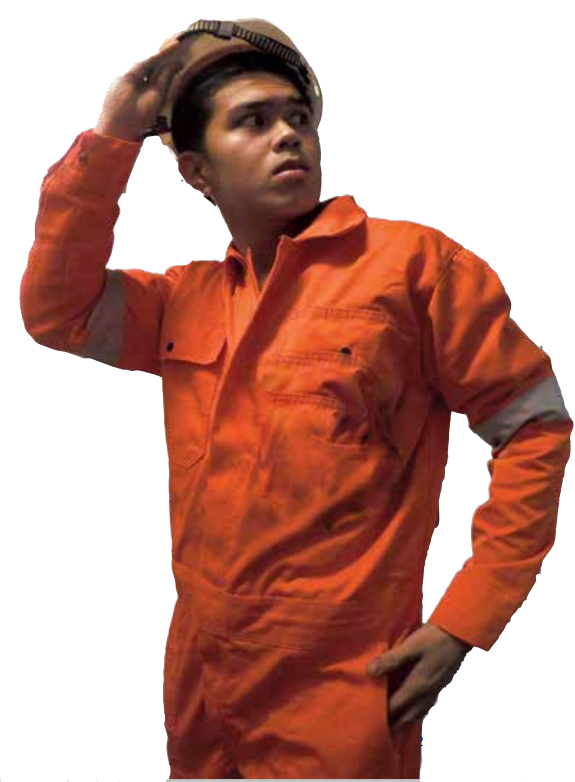 WHAT STRIKES ME MOST IS THE HUMANITY PRESENT IN AN IRON-CLAD FLOATING COMMUNITY. THE CREWS AND OFFICERS WITH WHOM I HAVE SAILED HAVE SUPPORTED ME, MOTIVATED ME AND EVEN TOLERATED MY MISHAPS!