World Ocean Council SOS & BlueFIN 2022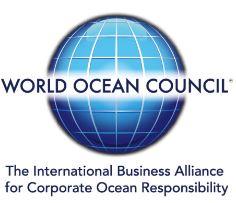 The World Ocean Council (WOC) will be hosting two globally significant blue economy events in celebration of its partnership with the City and Port of Barcelona to create a Blue Economy Hub:
Sustainable Ocean Summit (SOS) 2022 | 17-18 October (preview the programme here)
Global Blue Finance Summit (BlueFIN) 2022 | 19 October (preview the programme here)
There will also be several unique networking opportunities during both events - including an evening at the Museu Marítim de Barcelona, alongside a full-scale replica of the 16th century Royal Galley.
-----
As the 'Global Blue Economy Business Organization', WOC is the cross-sectoral alliance for private sector action on ocean sustainability, stewardship and science. Since 2010, it has been focused on initiatives and action to address issues affecting ocean health and sustainable development.
WOC's members include leaders in shipping, tourism, fisheries, aquaculture, renewable energy, ocean technology, and investment - all of whom are part of the its global network of 35,000+ ocean industry stakeholders and media partners.
To learn more about WOC, view the event details and to register click here.
NI Member? Log in to view the event details below and claim your 15% discount today.
The Nautical Institute is a proud endorsing partner of this event.