NW England & N Wales Branch - Marine Salvage
Under the Salvage Convention there are some circumstances in which salvors may receive Special Compensation. These would be where the salved fund is insufficient to allow them to recover their full expenses. As an instrument within the Lloyd's Open Form (LOF), the Special Compensation P & I Club (SCOPIC) clause endorsed this principal and introduced a tariff to calculate the Special Compensation and other costs.
Special Casualty Representatives (SCRs) were introduced to assist in what can be complicated negotiations. As a result, everyone's access to information about the salvage operation has improved immeasurably. The primary duty of the SCR is to use their best endeavours to assist in the salvage of the vessel, and in so doing, prevent and minimise damage to the environment. This webinar will explain the complicated and arcane world of salvage and is vital for anyone with an interest in the maritime sector.
Speaker: Captain Adrian Scales, CMMar, HCMM, FNI
Director of Nautical, Brookes Bell LLP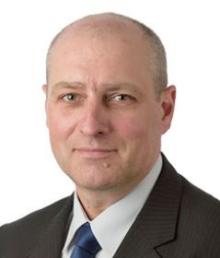 Adrian served his cadetship with The Geest Line and during eighteen years at sea served on multiple ship types including reefer and container vessels, general cargo ships, freight and ro-pax ferries, and high-speed passenger craft. This culminated in command with P&O Ferries in the Irish Sea.
After joining Brookes Bell in 2007, Adrian became a Partner in 2012 and is currently their Director of Nautical. His specialisation, as we will hear, is wide and covers all aspects of marine salvage. In 2015, Adrian was appointed as a Special Casualty Representative to Lloyd's Salvage Arbitration Branch. A Fellow of the Nautical Institute and a Liveryman of the Honourable Company of Master Mariners, he achieved Chartered Master Mariner status in 2017.
NI members should log in to see the joining details displayed immediately below.
If you are not currently a member but would like to attend, then please contact the branch directly ninw.branch@nautinst.org.