IMCA DP Conference 2022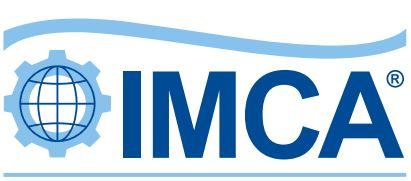 The International Marine Contractors Association (IMCA) will hold its annual DP Conference at the Steigenberger Airport Hotel, Stationsplein ZW 951, CE 1117 Schiphol-Oost, Amsterdam, Netherlands from 31 May to 1 June 2022.
This prestigious two-day seminar provides an opportunity for representatives from across the offshore space to participate in an industry forum where attendees will hear from experts in Dynamic Positioning (DP), and have the opportunity to participate in Q&A sessions and workshops helping to formulate the work programme for IMCA's DP Committee.
Outputs from this conference will influence and shape this area of the maritime industry, and will continue to inform its active relationship with The Nautical Institute on considerations for best practice professional training, certification and support for the DP Operator (DPO) and Vessel Maintainer (DPVM) communities.
It remains a key date in the offshore support calendar.
Key topics will cover:
IMCA DP Reflection - covering all aspects of DP from within the Secretariat, as well as key areas of the DP Committee's ongoing programme;
Assurance & Training - covering DP content and findings analysis from eCMID and eMISW, the latest on DP training, accreditation, and continual professional development; and,
A dedicated session on operational challenges - including a look at shallow water operations, hearing from the people behind the DP desk, DP Annual Trials & Assurance, Decision Support Tools, IMCA guidance for renewable energy projects, and an industry expert open panel discussion.
Who should attend?
Representatives involved in offshore renewable energy or offshore oil & gas operations
Representatives from a wide variety of marine-related contractors, suppliers, associations and related industry bodies
DP Practitioners
AVIs/DPOs/Key DP Personnel
Anyone with an interest in DP and related activities.
Full details and delegate prices can be found online here, or by emailing events@imca-int.com.
The Nautical Institute is a proud supporter of - and will be speaking at - this event.