Plymouth Conference Roundup - Nautical Institute 50th Anniversary
It has been a wonderful week celebrating the 50th anniversary of the Nautical Institute with some great discussions on what the next 50 years of our industry will hold. Pictured is one of our final panels of the day discussing meeting the future training and education needs of mariners and developing future maritime leadership skills.
Thanks to all our speakers and attendees for sharing your expertise and pushing forward knowledge on such important issues for the maritime industry.
Here's to the next 50 years! In the photo below, speakers left to right are: Mike Yarwood, MD Loss Prevention, TT Club, Petar Modev, Head of Ship Inspections, UK P&I, Jillian Carson-Jackson, outgoing NI president, Tim Springett, Policy Director (Employment & Legal) UK Chamber of Shipping, Captain Himanshu Chopra, MD at Anglo Eastern, Professor John Chudley, Rector at MLA College, Captain Oliver Chasteauneuf FNI, and Brian Johnson, CEO of the UK Maritime and Coastguard Agency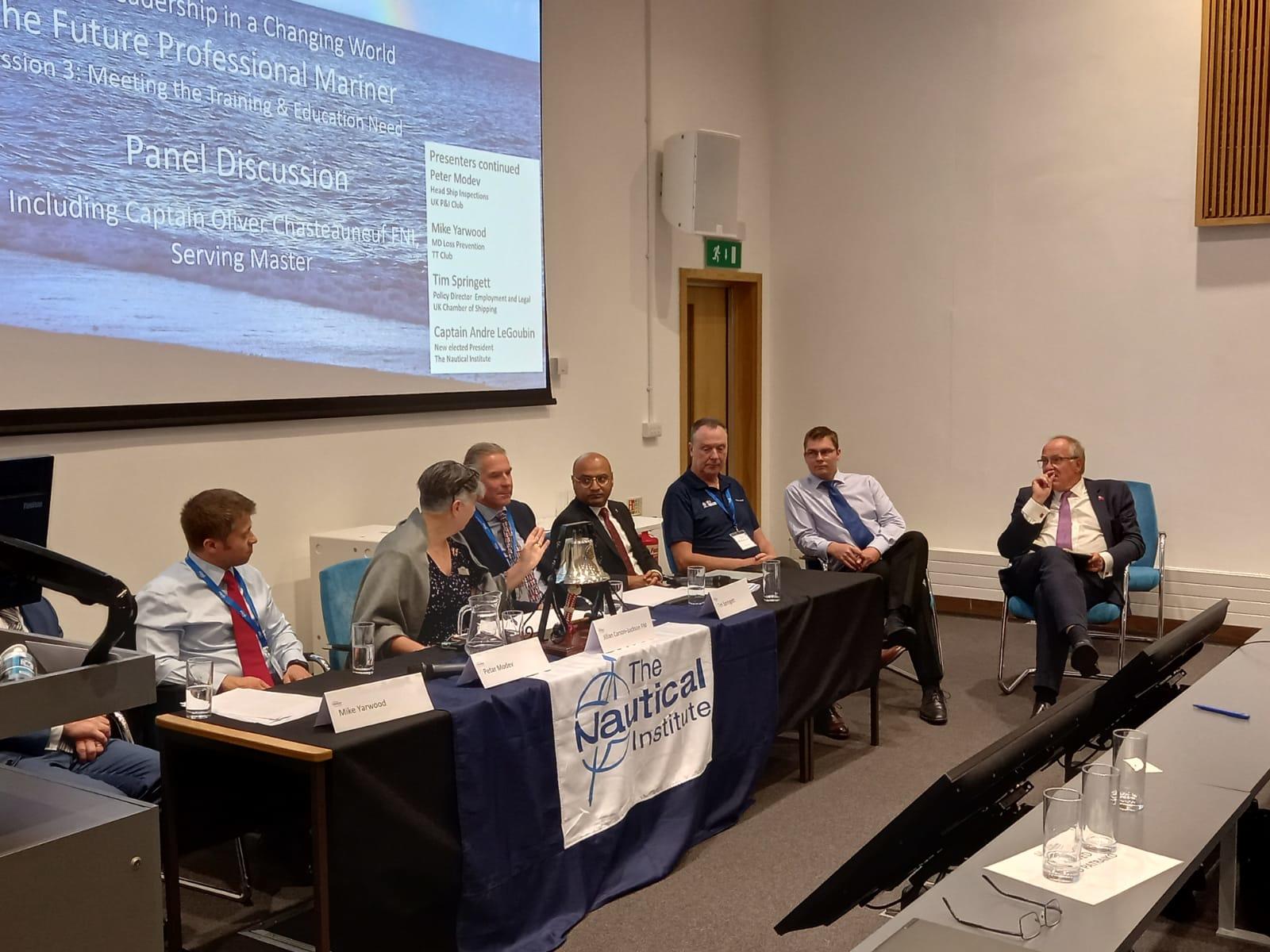 Outoing NI President, Jillian Carson-Jackson and on the right incoming president Captain André L Le Goubin MA FNI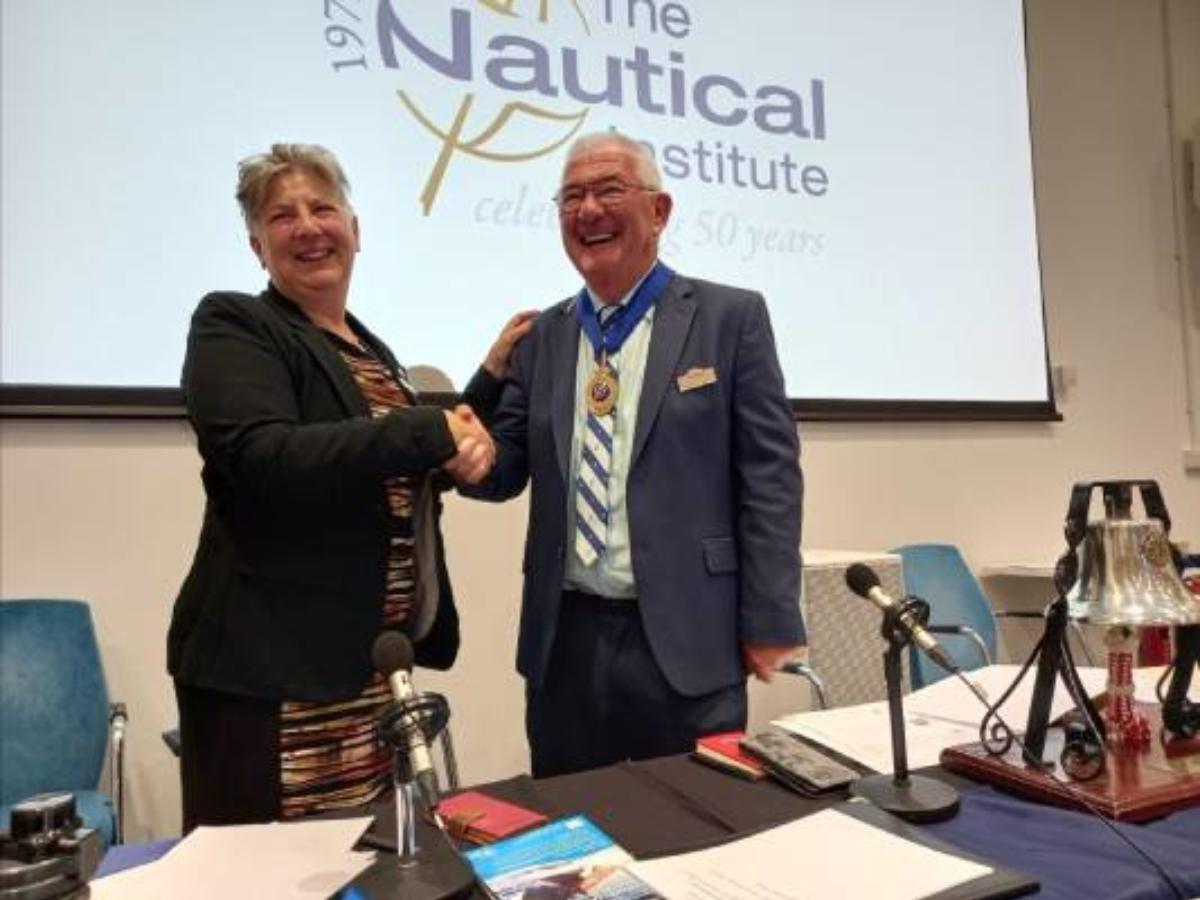 We were delighted to have the Princess Royal address our conference last night. An honour for Her Royal Highness to be part of our 50 years celebrations.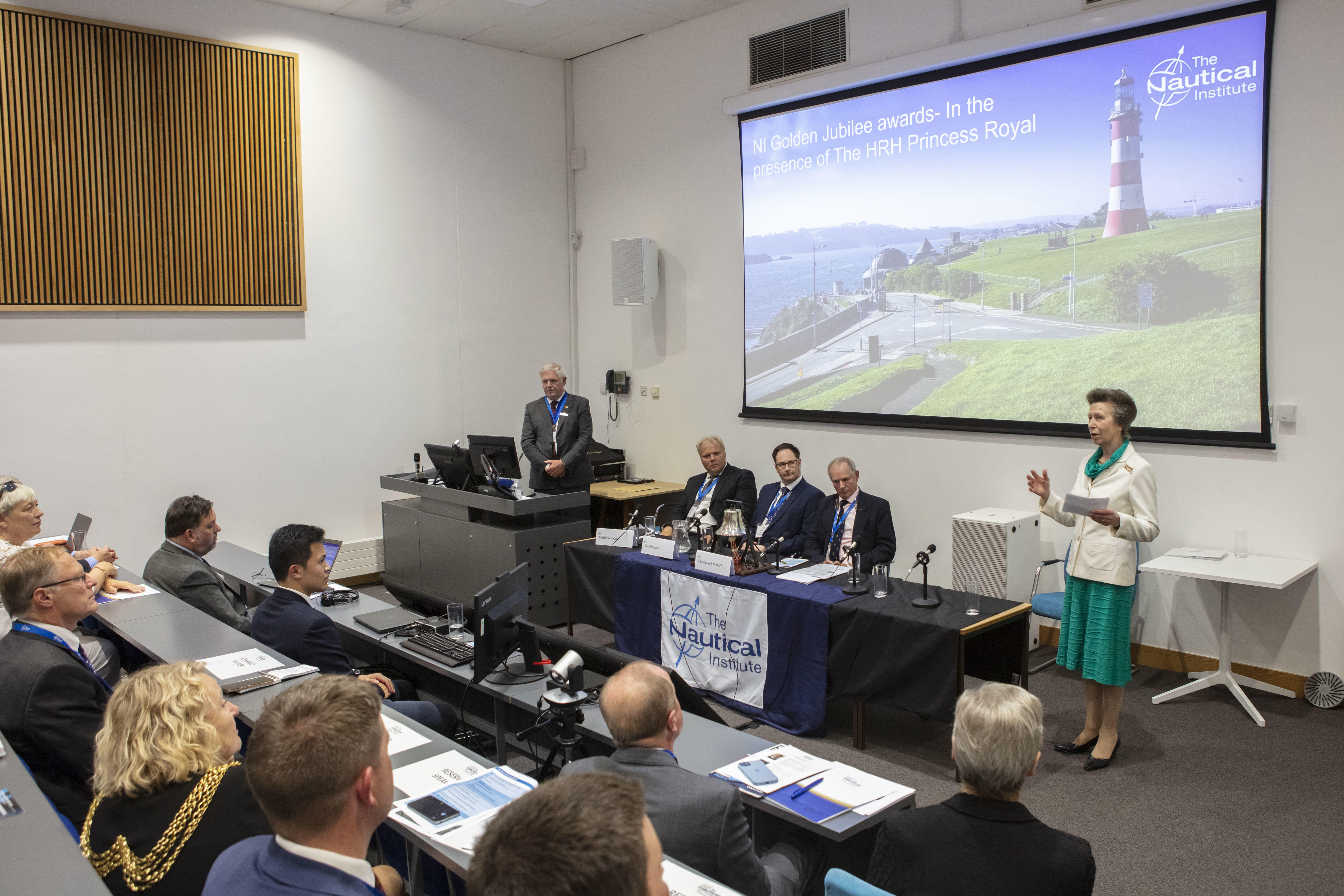 One of the biggest changes we face is the decarbonisation of our industry. We have had talks this morning focusing on the green transformation ahead and the multiple solutions we as an industry must embrace.
In the pictures you can see Jeff Parfitt, Head of Safety & Environment at NI, who spoke on incoming alternative fuels and the training and safety needs for seafarers. Professor Thompson, Professor of Marine Biology at Plymouth University and Director of the University's Marine Institute talked about the important need to protect our oceans and prevent plastic pollution. Nick Borque, Chief Strategy Officer at OneOcean, talked about technological solutions including voyage efficiency software, required for the green transition, while Gareth Farquhar, Product Owne at BP Trading and Shipping, spoke on maritime operations in a changing world.
For more photos of the visit by Her Royal Highness and the rest of the Plymouth Conference and AGM, please click here.