All at Sea - The Navigator Issue 31
We welcome your news, comments and opinions on the topics covered in The Navigator
What the future holds
The Nautical Institute has been celebrating fifty years of supporting mariners in their professional development – worldwide!
As part of those celebrations, we have held conferences in locations including the UK, Canada, the US, Singapore and Portgual, with more to follow in Hong Kong, India, Pakistan and South Africa. We have used the opportunity to ask what will shape the next fifty years at sea – and what training and support seafarers will need to make the most of it.
Here are some of the things that were said:
"The leaders of tomorrow are here with us today. We must support and give opportunity to the younger career professionals of today. Today's seafarers handle highly sophisticated ships at the cutting edge of technology that require the best onboard operators to sail them and to manage them ashore."
Andre LeGoubin FNI, President, The Nautical Institute
"Ship operations – and indeed all of shipping – is about people; people work best when they work together, and people only work together when they see the bigger picture."
Richard Clayton, Chief correspondent, Lloyds List
"The greatest challenge is to ensure the seafarer of tomorrow remains current with modern technology – while not forgetting the basics of navigation."
Captain Vikrant Malhotra FNI, Managing Director, Anglo-Eastern
"Technology and crew need each other now more than ever. Leadership is the human virtue that technology cannot replicate."
Ross Millar, Steamship Mutal
"Everyone in the maritime industry, including lawyers and those in P&I, are better if they have experience at sea."
John Lloyd FNI, Chief Executive, The Nautical Institute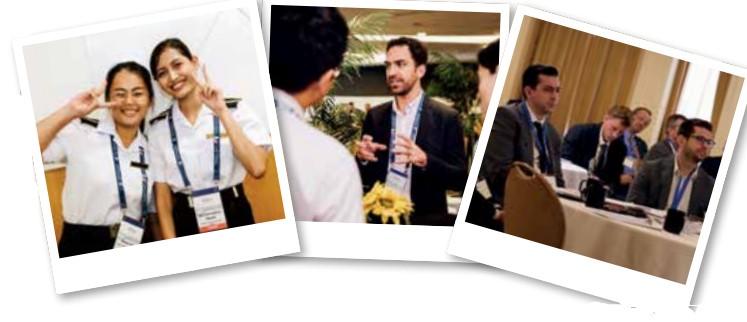 ---
With thanks to our supporters
If you are interested in becoming an Affiliate Partner and joining an elite group of companies supporting maritime safety worldwide, visit here for more information.