201925 Thumb caught while hooking on
On a large yacht, the beach lander was to be recovered at the portside shell door. The beach lander was positioned under the davit hooks and secured fore and aft. The forward hook was lowered and a crew member attempted to attach the hook to the strop. At the same time, an unusually big wave that had lifted the beach lander up now was moving to its trough and the small craft descended rapidly, crushing the crew member's left thumb between the hook and the lifting strop.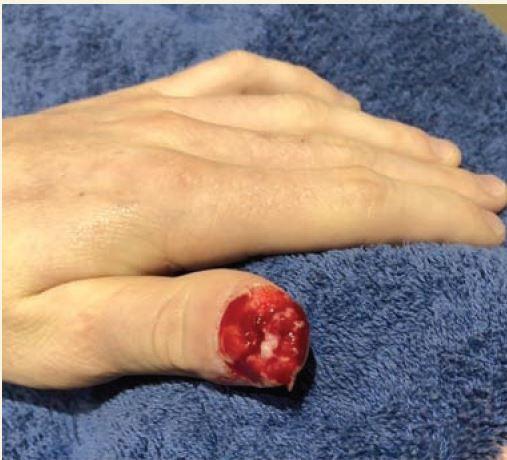 The crew member was escorted to another location on the yacht and first aid was administered.
Lessons learned
When hooking on in a seaway, ensure there is enough slack in the hook line to accommodate the rise and fall of the boat before attempting the manoeuvre.
Proper work gloves might have mitigated the extent of injury.