WATCHOUT Charging your phone on the bridge? Think again!
In this series, we take a look at maritime accident reports and the lessons that can be learned
Usually in this series, we look at a report from an official accident investigation to see what lessons can be learned. The risks with cyber security are so new that there are no official reports available yet – although there is plenty of anecdotal evidence from people who have experienced minor incidents. Here, we look at one of the biggest risk factors – USB ports on the bridge.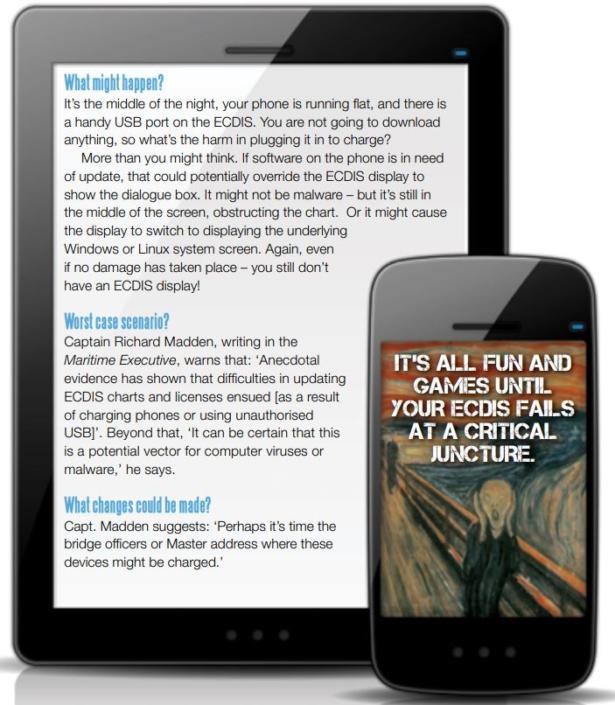 ---
If you find our accident reports useful, check out The Nautical Institute's Mariners' Alerting and Reporting Scheme (MARS). A fully searchable database of incident reports and lessons, updated every month. Seen a problem yourself? Email the editor at Mariners' Alerting and Reporting Scheme mars@nautinst.org and help others learn from your experience. All reports are confidential – we will never identify you or your ship.