Maritime Cyber Awareness for Seafarers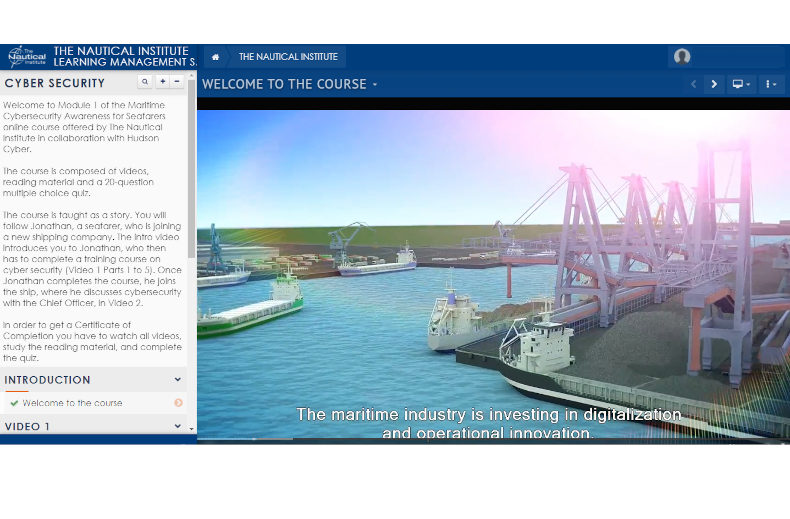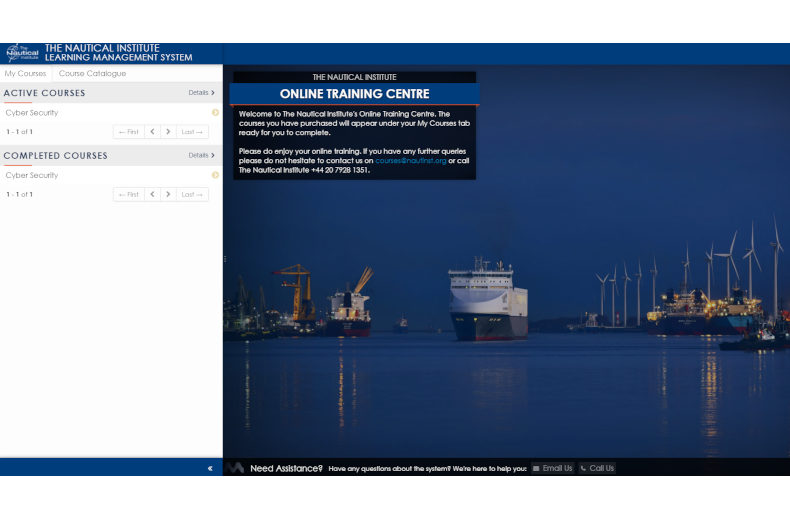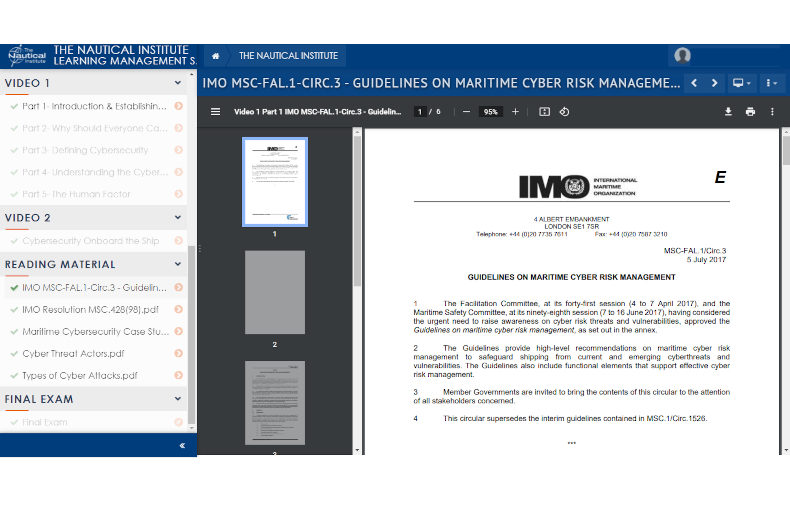 Price for non-members: £70.00
Price for members: £70.00
The course is taught as a story. You will follow Jonathan, a seafarer, who is joining a new shipping company. The intro video introduces you to Jonathan, who then has to complete a training course on cyber security (Video 1 Parts 1 to 5). Once Jonathan completes the course, he joins the ship, where he discusses cybersecurity with the Chief Officer, in Video 2.
In order to get a Certificate of Completion you have to watch all videos, study the reading material, and complete the quiz.
This online course supports the shipping community as it implements the International Maritime Organization's (IMO) Resolution MSC.428(98) requiring shipping companies to address cyber risks in their Safety Management Systems (SMS).
If you are purchasing the course for others, please provide their full name and email addresses to courses@nautinst.org so that the course can be registered to them directly.